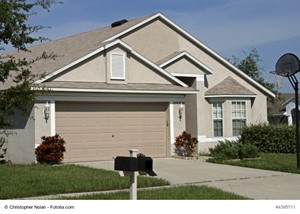 Looking to list a Florida residence for the first time? Selling a Sunshine State house can be quick and simple, particularly for a home seller who understands the ins and outs of the Florida real estate market.
Lucky for you, we're here to teach you how to stir up interest in your Florida house and ensure you can maximize your home's value.
Now, let's examine three tips to help a first-time Florida home seller optimize the value of his or her residence.
1. Bolster Your House's Interior and Exterior
With a dazzling home interior and exterior, a first-time Florida home seller should have no trouble generating plenty of interest in his or her house as soon as it becomes available.
To improve your home's interior, be sure to clean every room in your residence. Mop the floors, wipe down the walls and do whatever you can to transform an ordinary home interior into a stellar one.
Furthermore, don't forget to trim the hedges, mow the front lawn and perform myriad home exterior improvements. By boosting your home's exterior, you can enhance your residence's curb appeal and increase the likelihood that potential homebuyers will want to check out your residence.
2. Complete a Home Appraisal
A home appraisal requires only a few hours to complete, but the benefits of this evaluation are substantial, particularly for a first-time Florida home seller.
As part of a home appraisal, a property inspector will examine a residence both inside and out. Then, this inspector will provide a home seller with a report that details his or her findings.
Ultimately, a home appraisal offers insights into a house's condition. After the appraisal is finished, a home seller can better understand a house's strengths and weaknesses and explore ways to transform assorted weaknesses into strengths.
3. Collaborate with a Real Estate Agent
When it comes to selling a Florida house for the first time, why not work with a home selling expert? Employ a real estate agent, and any first-time Sunshine State home seller can get the necessary support to optimize the value of his or her residence.
A real estate agent is happy to guide a Florida home seller along the entire property selling journey. He or she will learn about a home seller's goals and work with this individual to ensure a fast, seamless and profitable home selling experience.
Usually, a real estate agent will set up home showings and open houses, promote a residence to potential homebuyers and negotiate with property buyers on a home seller's behalf. A real estate agent also is available to answer a home seller's concerns and questions, guaranteeing that this seller can make informed decisions at each stage of the home selling journey.
Listing a Florida residence may seem daunting at first. But with the aforementioned home selling tips, a first-time Sunshine State property seller can accelerate the process of getting the best possible price for his or her residence.